Here we go again…
It wasn't my original intention to have a two-part or continuing series in my column about this particular topic, but after last week's piece about the controversy surrounding the Cheerios commercial and the racially driven outbursts which took place as a result of its portrayal of a bi-racial couple who are parents to a mixed-race daughter, it appears as though another opportunity has presented itself for us to enter into a thoughtful conversation around belief systems which thrive on and promote ideas of separatism and which attempt to control and dictate other human beings based upon nationality, physicality, skin color, age, sexual orientation, etc.
Sebastien De La Cruz, 11 years old, a former contestant on the popular television program "America's Got Talent," was invited by the NBA to sing the National Anthem at the opening of Game 3 during the finals in San Antonio, Texas.  This adorable and wonderfully talented young man stepped courageously out onto the basketball court in front of thousands of onlookers and performed a rendition of the National Anthem that brought people to their feet, cheering with appreciation.
However, unfortunately, Sebastien De La Cruz was also confronted with the same backlash as General Mills experienced in response to their Cheerios commercial by people who verbally attacked young Sebastien, slinging racial barbs at him on the internet, questioning whether his Mexican heritage deemed him "worthy" of singing the National Anthem, and harshly criticizing the fact that he wore a mariachi outfit during his performance.
The comments that are being circulated are so offensive that I have chosen not to reprint any of them here.  And they most certainly aren't instrumental in our ability to have a discussion around why and how a young boy — who happens to be an American citizen, by the way — can find himself on the receiving end of such seething hostility and distorted thinking.  What in the world could cause anyone to think and then actually rise to the level of expressing such oppressive and hurtful words to an 11-year-old child?
Will there be a time when we eventually stop defining ourselves by "this" or "that," "here" or "there," "have" or "have not," "better than" or "less than"?
In response to the commotion, Sebastien De La Cruz has demonstrated himself to be a powerful force of wisdom and clarity.  "For those that said something bad about me, I understand it's your opinion," said Sebastien to CNN. "I'm a proud American and live in a free country. It's not hurting me. It's just your opinion.  Please do not pay attention to the negative people. I am an American living the American Dream. This is part of the American life."  Sebastien said today was like any other day, but he's always grateful to wake up to yet another day able to sing. He said he owes his positive outlook to his parents, family and everyone in San Antonio.
Contrary to the negative energy swirling around this story, there has also been an overwhelming show of appreciation and support for Sebastien.  So much so that the San Antonio Spurs invited him back for an encore performance for Game 4.  Sebastien also received encouragement in the form of a Tweet from a very special fan:
"Barack Obama:  Don't miss @selcharrodeoro's encore performance of the national anthem at the #NBAFinals in San Antonio tonight."
In closing, I share with you this from Conversations With God, Book 3:  "The level of a society's advancement is reflected, inevitably, in the degree of its duality thinking. Social evolution is demonstrated by movement towards unity, not separatism."
And the question I proffer to you is:  Which one are we moving towards?
Please enjoy this video of Sebastien De La Cruz's performance:
(Lisa McCormack is the Managing Editor & Administrator of The Global Conversation. She is also a member of the Spiritual Helper team at www.ChangingChange.net, a website offering emotional and spiritual support. To connect with Lisa, please e-mail her at Lisa@TheGlobalConversation.com.)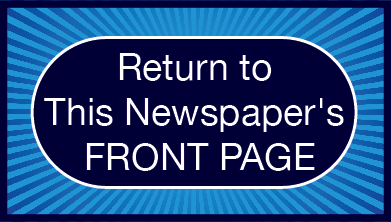 Please Note:
The mission of The Global Conversation website is to generate an ongoing sharing of thoughts, ideas, and opinions at this internet location in an interchange that we hope will produce an ongoing and expanding conversation ultimately generating wider benefit for our world. For this reason, links that draw people away from this site will be removed from our Comments Section, a process which may delay publication of your post. If you wish to include in your Comment the point of view of someone other than yourself, please feel free to report those views in full (and even reprint them) here.
Click here to acknowledge and remove this note: