Do you hear the call?
If I could show you a way to transform your life in one year or less, would you be interested? How about if you could help others do the same thing at the same time?
Intrigued?
Read on…
May I share a possibility with you, one that caused my life to alter so dramatically that it changed the course of my life forever. In fact, I wouldn't be writing this to you today without it. You might be thinking by now that it was reading books like Conversations with God. Well you would be partly correct, but it wasn't just reading CwG that made the difference for me.
About 14 years ago, I embarked on a spiritual quest, to find my truth about God and life. I was 12 years sober at the time, but I was missing something, as my life experience was anything but happy, joyous and free. One day in a meeting, while thinking of my challenge, I looked up at the AA 12 steps and had a realization: I had no clue what my truth about God was. It said, "God, as you understand God," but in that moment I realized I didn't have a clue what that meant for me. Sure, I had my ideas about it, my childhood upbringing, but clearly those weren't working, or I would have been happy.
Later that year, after much contemplation and searching, I began a course of study which took me down the comparative religion path. All of it was really very interesting and helpful stuff as a whole new world began to open up for me. But nothing really knocked my socks off; that was, until this happened.
I was right in the middle of studying Christian history and theology at the time. I wish I remembered the date, but I will never forget the day. CwG, Book 1, showed up, not once, not twice, but three times from three different sources. I had dismissed the first one simply because my thought was that I had a stack of books at home to read, like I really needed another book on that pile? I don't think so. Later that day, I was sitting in a Chiropractor's office and something caught my eye. I looked up at their lending library and, low and behold, there was CwG, Book 1, on tape. I pulled it out to look at it, but once again dismissed it thinking I was just too busy. That evening, I was watching a game show, and as if God needed to hit me with a two-by-four, there was a question in the category "New York Times Best Sellers":  "Name the author of Conversations with God"… Okay, whatever!
After I picked myself up off of the floor, I jumped into my car and drove down to the bookstore. I may be slower than some, but after the third time, I got it. I began reading the book that evening – big mistake.  Who needs sleep anyway? Well, probably like you, I began to make the journey with Neale, as he asked the questions and God answered.
Yes, reading the book moved me and I had to learn more. I read all the books available, which at the time was only the first three. I had an excitement. Like a treasure hunter finding clues, I knew I was on the right path. I found out that Neale was going to be speaking in my area, so I bought a ticket. A week later, I went to Sedona, Arizona, for my very first retreat. I followed the breadcrumbs to an invitation that I knew was changing my life.
I felt there was something for me within having this whole "Conversation with God" experience. I was led to these books and retreat by a communication from God; I just wasn't talking back. But I was paying attention to the signs that led me all the way to Sedona. I watched and listened as this regular guy named Neale, who had a boat-load of living problems, shared his story of transformation and the invitation that God gave to him. His was to be a messenger, and his invitation was for me to consider being one, too.
In that moment, I heard the call and I knew this would benefit me greatly. If I could really get a grasp on the concepts within the CwG message, maybe I could live them. If I could incorporate them into my life, I knew I would reap the rewards of living my life in that new way. Perhaps I could be happy, joyous and free. The breadcrumb trail had led me to a guy who had a conversation with God and who suggested that I help others as a way of helping myself. Oh, I got it, the 12th step of AA. "Having had a spiritual awakening, help others have one too." I can do this!
I now pass along that same invitation to you. One very simple way of helping yourself and others transform is by starting a CwG Study Group. I did so for seven years in the San Diego area and not only was a new man born out of it, so was a new career. I continued to follow the breadcrumbs, which led me all the way here, now as the Executive Director of the Conversations with God Foundation. How do you plan for something like that? Yet there was a path and there is one who knows your heart and soul. What is God saying to you? Was this invitation written directly for you?
Here is the best part: I will help you create a Study Group if you hear that call. You must answer. I will also help you transform your life, not because there is something wrong with your life, but because like me, you wish to become a grander version of yourself. That was the call I answered — to become the next grandest version of the greatest vision ever I held of who I am. I knew within my heart that if I could be around the messages of CwG enough, that I could begin to live them. And what better way than sitting in front of the room. I heard things come out of my mouth in those meetings that were sometimes astonishing to me. I was being a vessel for wisdom to flow through and gaining that wisdom in the process.
I promise that your life will change forever.
Interested?
Reach out to me:  JR@CWG.ORG
I will be offering a conference call on Wednesday, June 19th, at noon pacific time for those interested in learning more. I will show you how easy it is to do. Does it take a year to transform?  No.  But it will take about a year just to get through Book 1 in a study group and discussion. And you will be a different person in that year.
I was forever transformed. Let me know if you are interested and I will send you the conference call info.
Looking forward to speaking with you soon! – JR
(J.R. Westen, D.D., C.Ad, is a Holistic Health & Spiritual Counselor who has worked and presented side-by-side with Neale Donald Walsch for over a decade. He is passionate about helping individuals move beyond their emotional and spiritual challenges, transforming breakdowns into breakthroughs. His counseling and coaching provides practical wisdom and guidance that can be immediately incorporated to shift one's experience of life. As is true for most impactful teachers, J.R.'s own struggles and triumphs inspired him to find powerful ways of helping others. Sober since June 1, 1986, J.R.'s passion for helping individuals move through intense life challenges drove him to also specialize in Addiction and Grief Recovery. J.R. currently shares his gift of counseling & coaching with individuals from around the world through the Wellness Center, Simply Vibrant, located on Long Island N.Y. In addition, he operates "Change House" a place where people come to transform. He also works with Escondido Sobering Services and now serves as the Director for the Conversations with God Foundation. He can be contacted at JR@CWG.ORG. )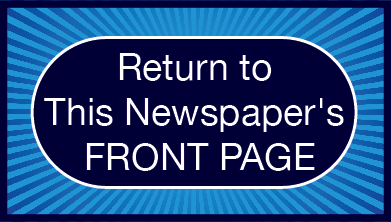 Please Note:
The mission of The Global Conversation website is to generate an ongoing sharing of thoughts, ideas, and opinions at this internet location in an interchange that we hope will produce an ongoing and expanding conversation ultimately generating wider benefit for our world. For this reason, links that draw people away from this site will be removed from our Comments Section, a process which may delay publication of your post. If you wish to include in your Comment the point of view of someone other than yourself, please feel free to report those views in full (and even reprint them) here.
Click here to acknowledge and remove this note: