HUMANITY: THE IMPOTENT SPECIES
With all of our intelligence, with all of our inventive genius, with all of our years of evolution, we just can't find a way to do the simplest thing, can we…?
…We simply can't find a way to stop killing each other.
We are impotent, utterly and completely impotent, in the face of this basic, fundamental developmental challenge.
Will it never end? Will the killing and the violence and the continual threats to world peace never, ever end?
The Western powers (U.S., Britain, France chief among them) are said on this day to be considering a military strike against the military apparatus of the government of Syria. Such a strike by these major powers would be, they say, in response to the alleged use by Syria's government of chemical weapons against its own people.
The Syrian government, for its part, claims that the chemical weapons were used by "terrorists" who have long been agitating to upend the government.
As all the world knows, a civil war has been underway in Syria since March, 2011, with rebels seeking to overthrow the regime of Syrian President Bashar al-Assad.
"As a result of the ongoing civil war, an alternative government was formed by the opposition umbrella group, the Syrian National Coalition, in March 2012," an article on the country in Wikipedia states. "Representatives of this government were invited to take up Syria's seat at the Arab League on 28 March 2013. The opposition coalition has been recognized as the 'sole representative of the Syrian people' by several nations, including the United States, United Kingdom and France," the article goes on.
Now, the government is suspected of using chemical weapons against its civilians. US Secretary of State John Kerry has been widely quoted in global news reports as saying that it was "undeniable" that chemical weapons had been used in the country, and that President Bashar al-Assad's forces had committed a "moral obscenity" against the nation's own people.
"Make no mistake," Kerry is reported to have said. "President Obama believes there must be accountability for those who would use the world's most heinous weapon against the world's most vulnerable people. Nothing today is more serious, and nothing is receiving more serious scrutiny."
On Aug 27 CNN's website headlined a report that the U.S. military was in position with warships and ready to strike on a moment's notice should the order be given. Syria, in return, has said that the U.S. would be "surprised" by the shape and power of its response.
Must this go on forever? Must life on this planet go on forever like this? Is there no way—simply no way at all—for members of the same species…a species that considers itself to be evolved…to resolve the differences that arise between them without putting hundreds of thousands of people, if not the entire world, at risk of annihilation?
What would it take for human beings to find a way to live together in peace and harmony? What is the missing ingredient…that one piece of data that could change everything?
In Syria, the Assad family has held power for decades. The rebellion there is the uprising of thousands of citizens who say they are tired of the repression by the Syrian Government of any form of dissent. Indeed, the rebellion itself turned violent when peaceful protests in 2011 were ruthlessly squashed by the military, with intellectual leaders of the rebellion arrested and tortured—some of them now among Syria's so-called "disappeared."
People will agitate for freedom as long as people are alive, because freedom is a basic and fundamental aspect of Divinity, and human beings are individual expressions of Divinity. That is why revolutions have been part of human history for thousands of years. For centuries the human scenario has been a struggle between the powerful few and the freedom-seeking many.
With all the killing, with all the needless dying (not just of armed combatants, but of countless bystanders, including unarmed and nonaffiliated men, women, and children), one would think that our species as a whole would find a way to end—finally, at long last, end—the cycle of murder and violence. But we don't seem yet to have found the key to doing that. After thousands and thousands of years, we
Just.
Can't.
Find.
The.
Key.
What stops us, do you think? A species that can put its members on the moon, a species that can unlock the sequencing of DNA, cannot find the key to stop killing each other.
Remarkable.
Our species is in a never-ending struggle to end its own most vicious struggles. It seems powerless to end its own misuse of power.
What stops us, do you think?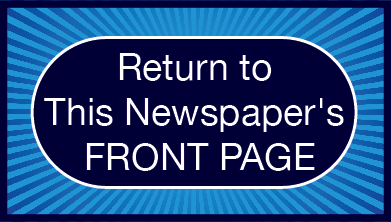 Please Note:
The mission of The Global Conversation website is to generate an ongoing sharing of thoughts, ideas, and opinions at this internet location in an interchange that we hope will produce an ongoing and expanding conversation ultimately generating wider benefit for our world. For this reason, links that draw people away from this site will be removed from our Comments Section, a process which may delay publication of your post. If you wish to include in your Comment the point of view of someone other than yourself, please feel free to report those views in full (and even reprint them) here.
Click here to acknowledge and remove this note: