A love letter from Fred
Even though I author a "Romance and Relationship" column here on The Global Conversation, there are frequently occasions when I write outside the boundaries of that particular category. Most often that happens when I hear of things taking place in our world which I think would benefit from us taking a closer look at and then entering into a dialogue about. But in this particular article today, I am sharing a story with you that can be portrayed as nothing but pure, authentic, and wholesome romantic love, the kind of romantic love which demonstrates in such a clear and moving way what relationships yearn to be.
I would like to introduce you to Fred Stobaugh, a 96-year-old gentleman who lives in Peoria, Illinois. In 1938, Fred married his sweetheart, Lorraine, and he journeyed through the next 73 years side by side with his beloved wife, cherished partner, and wonderful friend.
In April of this year, Fred and Lorraine's journey together changed when she transitioned out of her physical body here on earth, leaving him facing a life without her for the first time in over 73 years.
Shortly after her passing, Fred came upon a singer-songwriter contest being hosted by a local recording studio and began to jot down some lyrics to a song dedicated to and written about his sweet, sweet Lorraine. The official rules of the songwriter contest required interested applicants to send YouTube links via e-mail to their studio. But since Fred is not a professional musician and didn't know how to use YouTube or the internet in that way, he handwrote his entry and lovingly placed it into a large manila envelope and mailed his song titled "Oh, Sweet Lorraine" to Green Shoes Studios.
"Oh, Sweet Lorraine" Lyrics:
"The memories always linger on.
Oh, sweet Lorraine, no, I don't want to move on.
The memories always linger on.
Oh, sweet Lorraine, that's why I wrote you this song."
What was about to take place in Fred's life was beyond anything he could have ever imagined.
You see, this is where the paths of Fred and Lorraine Stobaugh intertwined with the path of Jacob Colgan. Jacob is a musician and music producer at Green Shoes Studios, who happened to be the person to receive Fred's entry in their singer-songwriter contest. He was so moved by it that he decided to contact Fred and, with his permission, offered to professionally produce it.
You can see the video documentary here:
Within the powerful messages of Conversations with God, we have been given an opportunity to view our relationships in a way that perhaps we have never considered before, one which invites us to view our partnerships and relationships, no matter how fleeting, as not ones of simple chance or mere coincidence, but rather purposeful fulfillments of our souls' deepest yearnings and desires; to understand and embrace the idea that the people with whom we encounter and interact with are not just random experiences, but rather we are spiritually motivated and connected participants in each other's ultimate communion with God.
Is it some haphazard occurrence that Jacob Colgan and Fred Stobaugh met in this way? Or is it possible that the crossing of their paths was long before decided, not in a tightly scripted way, but in some powerful and wonderful way which also involved the soul of Lorraine, so that they, and now you and I, could have an experience of Love never before experienced? So that Fred can continue to experience the eternal essence of his beloved lifetime partner long after the presence of her physical body ceases to be? So that Jacob Colgan can experience what it feels like to help return someone back to themselves and, in doing so, experience the light of his own Divinity?
I guess we will all walk away from a story like this with a different understanding and experience. As in all of life, we each get to make it up in whatever way we choose.
The important question to ask is: How am I going to make it up this time?
(Lisa McCormack is the Managing Editor & Administrator of The Global Conversation. She is also a member of the Spiritual Helper team at www.ChangingChange.net, a website offering emotional and spiritual support. To connect with Lisa, please e-mail her at Lisa@TheGlobalConversation.com.)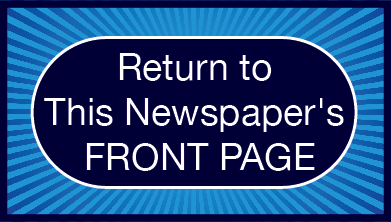 Please Note:
The mission of The Global Conversation website is to generate an ongoing sharing of thoughts, ideas, and opinions at this internet location in an interchange that we hope will produce an ongoing and expanding conversation ultimately generating wider benefit for our world. For this reason, links that draw people away from this site will be removed from our Comments Section, a process which may delay publication of your post. If you wish to include in your Comment the point of view of someone other than yourself, please feel free to report those views in full (and even reprint them) here.
Click here to acknowledge and remove this note: