Aren't all moments momentous?
Thank you, God, for the moments when I do not know who I am, because they are the times in my life which allow me to re-experience that remembrance over and over and over again, each time in a new and profound way.
Thank you, God, for the people who challenge and push me, the individuals whose presence in my life feels abrasive or antagonistic. These are the relationships which provide me the opportunity to choose from and then experience the broad spectrum of thoughts, feelings, and emotions which are available to me and which have been created for me.
Thank you, God, for that space between what once was and what is yet to be, the pause between my choices, the interlude between the scenes of my life. I have come to know that what sometimes appears to be a lull, a barren space of nothingness , is actually the sweetest and most bountiful place to be, a space which quietly presents to me the infinite number of possibilities.
Thank you, God, for the children in my life who invite me to sit on the floor, barefoot, and just play from the center of my heart, offering me a gentle reprieve from the less flexible rules of my mind. I feel especially grateful for the souls who dance in the bodies of children, those who remind me to sing, to laugh, and to stop taking everything so gosh darn serious all the time.
I am sharing my own personal daily gratitudes with you today because I believe that if we can begin to acknowledge the gifts offered to us in all the happenings of our lives, those we judge as "good" and those we judge as "bad," then we will have truly begun to live.
Aren't all aspects of life living?
Aren't all moments momentous?
Aren't all events eventful?
Doesn't each moment of our life serve to define our purpose? While we search and seek for the all-encompassing purpose in our life, that grand realization of who we truly are, could it be possible that we have infinite purposes and that we are experiencing our purpose over and over and over again as we move through the events and relationships we encounter in life?
What are you feeling especially grateful for today? Is there something taking place in your life right now which is creating some very real challenges for you? Is there a piece of your past that continues to write itself into the scenes of your play, something that if you were able to recognize and honor even one tiny gift that has been bestowed upon you through that experience may have the potential to change everything?
Will you join me in thanking God for the moments when we do not know who we are because they are the times in our lives which allow us to re-experience that remembrance over and over and over again, each time in a new and profound way?
(Lisa McCormack is the Managing Editor & Administrator of The Global Conversation. She is also a member of the Spiritual Helper team at www.ChangingChange.net, a website offering emotional and spiritual support. To connect with Lisa, please e-mail her at Lisa@TheGlobalConversation.com.)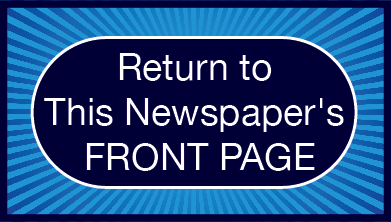 Please Note:
The mission of The Global Conversation website is to generate an ongoing sharing of thoughts, ideas, and opinions at this internet location in an interchange that we hope will produce an ongoing and expanding conversation ultimately generating wider benefit for our world. For this reason, links that draw people away from this site will be removed from our Comments Section, a process which may delay publication of your post. If you wish to include in your Comment the point of view of someone other than yourself, please feel free to report those views in full (and even reprint them) here.
Click here to acknowledge and remove this note: