Your Name Will Be Forgotten, But….
Your Name Will Be Forgotten, But your life will never be.
Your Trophy Will Rust, But your esteem will remain completely stainless.
Your Resume Will Yellow, But your growth will go far beyond the page.
Your Job Will Be Cut, But your worth will forever increase in value.
Your Bank Account Will Empty, But your abundance will still flow from you.
Your House Will Crumble, But your heart will ever welcome friends and strangers alike.
Your Lover Will Leave, But your soul mates will resonate your love forever.
Your Body Will Decay, But your youth will spring ever ahead.
Your Brain Will Slow, But your mind will ceaselessly sharpen with wit.
Your Hands Will Wrinkle, But your touch will be felt through the generations.
Your Career  Here Will End, But your journey of the spirit will begin anew every day.
Your Worldly State Will Be Forgotten, But your being will always be remembered.
Your life makes the difference, Now and Always.
Happy Holidays!
(Lauren Rourk is a Feature Editor at The Global Conversation and attends Purdue University in West Lafayette, IN. She can be contacted at Lauren@TheGlobalConversation.com)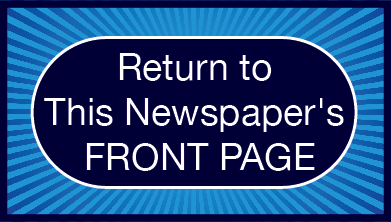 Please Note:
The mission of The Global Conversation website is to generate an ongoing sharing of thoughts, ideas, and opinions at this internet location in an interchange that we hope will produce an ongoing and expanding conversation ultimately generating wider benefit for our world. For this reason, links that draw people away from this site will be removed from our Comments Section, a process which may delay publication of your post. If you wish to include in your Comment the point of view of someone other than yourself, please feel free to report those views in full (and even reprint them) here.
Click here to acknowledge and remove this note: