What Are They Trying to Do?
If you call someone a "Judas", most people in the western world will understand that you're calling someone a traitor or a false friend or a turncoat. Someone who will "sell out" their friends. Someone who values money above human life and above truth and above Love.
The reference, of course, is to Judas Iscariot, who, according to most interpretations of the four gospels of the Christian Bible, betrayed Jesus to the Romans for 30 silver pieces. Most people seem to despise Judas and blame him for the death of the Son of God. For his part, according to some accounts, Judas felt so guilty that he later hung himself and, if asked, most people would suggest that he now rots in hell in eternal torment.
I have a very different view of Judas. Jesus states that one of his twelve chosen disciples will betray him. And he knows it's Judas. So if Judas is not "in on" the plan for Jesus to be crucified, then God/Jesus is using Judas as a pawn, against his free will. And this is something that God will not do! Therefore, Judas is an integral part of Jesus' soul's plan: to be crucified and rise from the dead after three days to show all of humanity that death is not the end. That life and Love go one forever without end.
And, in fact, if it were NOT for Judas' "betrayal", the Romans would have had no reason to crucify Jesus and his soul's agenda would have been unfulfilled. The way Jesus led his life, the only way TO be crucified was to have Judas "betray him". So if it was NOT Judas' choice to help Jesus to fulfill his soul's agenda, then he was "used" by God/Jesus and that is simply not possible.
So I believe that Judas accepted the role of Jesus' betrayer, knowing full well that his name would be vilified and demonized for thousands of years afterwards. That he would be hated and scorned and, if others had their way, would be severely punished for his "betrayal". I view Judas as Jesus most trusted friend. As the one who Loved Jesus the most because he was willing to be forever hated to help Jesus fulfill is soul's agenda.
So when police in Missouri recently arrested Craig Michael Wood on suspicion of murdering 10-year-old Hailey Owens and later reportedly found child porn on Wood's computer, my initial reaction was the same as everyone else. "What a monster! Lock him up and throw away the key!"
Then I remembered Judas.
Most Christians— both back then and nowadays— would, I think, have said the same thing about Judas. "Lock him up and throw away the key!" (As an aside, many of the comments I read on various news sites and social media sites proposed punishment for Wood (who is still innocent until proven guilty in our legal system!) and other pedophiles/child murderers that was much more cruel, violent and ruthless than simply removing him from society for the rest of his life!)
Judas sacrificed his "good name" and his "reputation" for the greater good. Jesus chose to die the kind of death he did to help every soul who lived after him to remember that death is not the end. Judas accepted the scorn and contempt of generations that would follow him to help Jesus get this message out to the world.
God tells us in CwG that there are no victims and there are no villains, even if it appears that way sometimes. So Craig Michael Wood is not a villain and Hailey Owens is not a victim, although most people will see it that way. On some level, their souls (apparently— remember innocent until proven guilty) chose to meet in this lifetime in this manner so that we, collectively as the human race, might learn from the experience. So that we might be able to more fully express our divinity after Hailey's death.
Please understand, I do not condone what Wood has been accused of doing. But I recognize that there are many, many souls alive today that sacrifice their physical, mental and even emotional well-being to provide us with opportunities to demonstrate Who We Really Are.  As history has demonstrated to us over and over, and as personal experience has shown us over and over,  it is the most trying times and the most heinous acts that give us the greatest opportunity to grow the most spiritually.
I am relatively certain that many people reading this are going to be very angry at my words.  At the challenge they present us as Divine Children of God to Love everyone, even the "least of our brothers", unconditionally. Maybe even at me. Some may even think I'm as "bad" as her alleged murderer for suggesting that Hailey "planned" this and that Wood was (allegedly) helping her fulfill her soul's agenda.
That's okay, because sometimes I myself wonder if these kinds of thoughts are "valid". And yet when I look back on my life,  I realize how many important relationships in my life were with survivors of childhood abuse. I volunteer to help in domestic violence shelters and on sexual assault hotlines.  I wonder if maybe the reason for so many relationships of all kinds with survivors of abuse is so that I could think these very thoughts.  That I could come to understand that even those who society despises the most are still Divine Children of God. Are still worthy of unconditional Love. Are still contributing members of the human race.
What message was Hailey Owens trying to get out to the world? Did Craig Michael Wood give up his "good name" just as Judas did by committing an act that most of us find vile and inexcusable? What message was he trying to teach the world? And, just as importantly, are we willing to learn those lessons?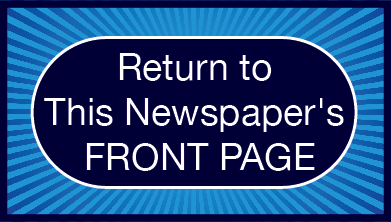 Please Note:
The mission of The Global Conversation website is to generate an ongoing sharing of thoughts, ideas, and opinions at this internet location in an interchange that we hope will produce an ongoing and expanding conversation ultimately generating wider benefit for our world. For this reason, links that draw people away from this site will be removed from our Comments Section, a process which may delay publication of your post. If you wish to include in your Comment the point of view of someone other than yourself, please feel free to report those views in full (and even reprint them) here.
Click here to acknowledge and remove this note: