Look Out and Look Up
In life, we grow. We grow to learn things about the world, about each other, and about ourselves. Sometimes, most of the time, we don't like to learn these things. But, for seeing them as what they were, what they are, and what they can be is what makes all the difference.
*Note: I know that everything is comparative in experience. I know that what may seem challenging now will be looked back on as the easiest thing I've ever had to get through in my life. But….I know that I'm not the only one going through this. I'm certainly not the first one to go through it. And I'm definitely not the last one.*
So what I have grown through in the past few months…
I've started that "all-too-real" reality of growing up. Through it all, I've begun to see people worked, hard and tirelessly, beyond their limits. People, who were kids, get beaten down by a system that doesn't care and won't care. And as a result of this system, I see people losing themselves. I see them being told to believe that they can't be their greatest version of themselves, that because they have failed they don't deserve to be the grandest vision of themselves.
And why? Because it's not enough. And it will never be enough. No matter how much time, how much effort, how much energy we put into what we are doing. When we are feeding a system, we are NOT creating anything, we are NOT exerting our divine godness and goddessness into the core of our actions.
And so, many enter the survival stage. Because all their time and energy is consumed into this seemingly endless stream of work, many just go for maintaining what is. Their dreams seem too grand, too great for them to ever even dream of achieving. Like a candle being snuffed out, these dreams get suffocated by the darkness of inadequacy. Looking only forward to the next submission, they lose sight of the big picture, the great design, the grand illusion.
We lose sight of the universe within us, and the potential for us to be everything in that universe.
When focused in soo small, we lose ourselves to our physical form – the form bounded by the laws of time, space, pain, and fear. The physical body and the physical mind are linked in the fear of inadequacy, failure, and disappointment. Limited by the hours of the clock and the length of the path, our physical bodies can only do so much. And so, we feel as though we can only do so much.
But….we can be more. Because, we are way, way more than this form.
We are gods. We are infinite beings. We are pure light itself.
Stepping back, looking at the grand canvas of the universe, is what transcends us from the physical form to the spiritual form. We are the artists, we are the architects, we are the designers of WHAT, and HOW we experience life itself. Life transforms itself into so much we only can do. If we remember Who We Truly Are, then we are awakened out of the haze of quiet desperation felt by so many around us.
The nature of what we experience will NOT change. But, Who We Are experiencing it and How We Are experiencing it will. When seen in such a greater perspective, we remove our dis-ease : our worries, our anxieties, our fears. The journey is challenging – but it doesn't need to be a struggle. Stepping back and stepping out of consument opens ourselves to greater success. This success could be in school, in relationships, in meditation, or whatever you may be aspiring or pursuing.  Remember: no picture is small enough to not include your dream.
Inevitably, we will all grow as the days, months, and years roll past. But, the choice of growing down into the depths of our fears or growing up into the light of Oneness remains entirely up to us. We can join the masses in the continual cycle of work, fear, worry, work. Or, we can remember our higher selves, our deeper selves, to remind us of how life can be enjoyed instead overstressed.  By becoming Who We Truly Are, there is no such thing as deserving or adequacy. There is life as a creative force, and as the creative dream.  Step forward, and step up to your freedom from your mental suffocations. The time is now, the life is now, the choice is NOW.
(Lauren Rourk is a Feature Editor at The Global Conversation and attends Purdue University in West Lafayette, IN. She can be contacted at Lauren@TheGlobalConversation.com)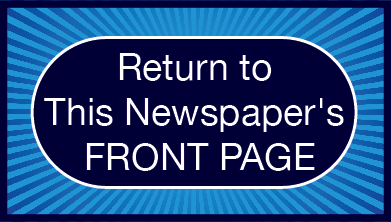 Please Note:
The mission of The Global Conversation website is to generate an ongoing sharing of thoughts, ideas, and opinions at this internet location in an interchange that we hope will produce an ongoing and expanding conversation ultimately generating wider benefit for our world. For this reason, links that draw people away from this site will be removed from our Comments Section, a process which may delay publication of your post. If you wish to include in your Comment the point of view of someone other than yourself, please feel free to report those views in full (and even reprint them) here.
Click here to acknowledge and remove this note: