To vaccinate or not vaccinate?
In recent years, measles was virtually eradicated through the use of vaccines.  The same can be said for illnesses such as polio and whooping cough.  So why is it that within the past year we've seen diseases like measles suddenly reemerge – an illness which has been proven to be deadly in some children?
In recent reports, it is being suggested that the resurgence of these diseases is partially as a result of parents electing not to immunize their children.  It is suspected by some that vaccines may be the root cause of other life-affecting conditions, most notably autism.  And in an effort to prevent or minimize their children's chances of experiencing a life with autism, some parents are saying no to vaccines altogether.
The debate is a heated one, and profound arguments are made on both sides of the fence.   Do we want to live in a world where our ability to choose is taken away or restricted?  How does the choice to not vaccinate your child affect the lives of those around them?  Whose choice does it become when the consequences, which can be deadly, are shared unknowingly by others?
Perhaps the ground-level consideration here for everyone to think about and talk about is what is our responsibility when it comes to the illnesses and diseases we are finding ourselves faced with.  There are some who believe that God intends for us to be subjected to painful life-threatening diseases and conditions, depending on how "good" or "bad" we are.  There are some who believe that the diseases we are experiencing are as a result of the way we interact with our environment with harmful chemicals and pollutants and the processed foods we place into our bodies.
So how did we get to this juncture?  Are the immunizations hurting us or helping us?  Is the way we are polluting our air and water contributing to the ailments we are facing?  Are the foods we are ingesting clean and natural, or are they laden with chemicals and preservatives?  Are we moving our bodies and exercising our hearts or are we allowing our muscles to atrophy and our bodies to become overweight?
I don't know who or what is "at fault" for polio or measles or autism.  I don't know how the medicines we are injecting into our bodies are affecting us at other levels.  Right now, a mammogram is the best tool we have for detecting breast cancer; yet there are many who are convinced that mammograms are actually causing breast cancer.   Which is it?  How are we to know?  How are we to choose?
The messages of Conversations with God tell us that our bodies were designed to live "a great deal longer" than the 50 to 80 years we typically see…."infinitely longer."   And when I think about the vastness and intricate perfection of the universe in which we live, I am convinced that this is so.
My son is a young adult now, and, yes, he is vaccinated.  And, I, too, am vaccinated.  But I am wondering if I were faced with the choice today, with a young child, might I choose differently?   What about you?   How does your spirituality interplay with modern medicine?  How does modern medicine interplay with your spirituality?  When it comes to making important life decisions like this, what do you draw upon for your wisdom?  I would love to hear your thoughts and ideas about this.
(Lisa McCormack is a Feature Editor at The Global Conversation and lives in Orlando, Florida.  To connect with Lisa, please e-mail her at Lisa@TheGlobalConversation.com.)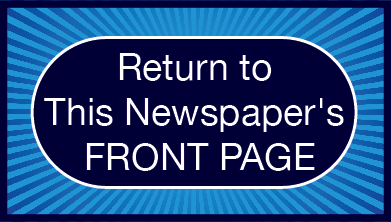 Please Note:
The mission of The Global Conversation website is to generate an ongoing sharing of thoughts, ideas, and opinions at this internet location in an interchange that we hope will produce an ongoing and expanding conversation ultimately generating wider benefit for our world. For this reason, links that draw people away from this site will be removed from our Comments Section, a process which may delay publication of your post. If you wish to include in your Comment the point of view of someone other than yourself, please feel free to report those views in full (and even reprint them) here.
Click here to acknowledge and remove this note: