Where is the love?
If, as Conversations with God says, "love is all there is," why is our planet experiencing so much "hate"?
This question came up for me as I stared at a map of the United States created by the Southern Poverty Law Center which calculated the number of active "hate groups" existing in this country, state by  state, in the year 2013.  I also noticed, as I perused the map, that Florida, the state within which I currently reside, is documented as having the second-highest number of actual chartered groups of people who use "hate" as their platform.  The state in which my son lives, California, is number one.  You can view their map here.
According to the Southern Poverty Law Center's website, they have used the definition of "groups who have beliefs or practices that attack or malign an entire class of people, typically for their immutable characteristics" as the basis upon which to collect their statistics and generate their map.
Typically, at least for me, when envisioning what has been labeled a "hate group," there are certain sects of people that jump quickly to the forefront:  Ku Klux Klan, Westboro Baptist Church, white/black supremacy and anti-LGBT organizations.  Yes, these are the obvious ones, the ones we see in the news, the ones who we quickly identify as members of our community who have publicly announced their intolerance and separatist belief systems to the world.
But how far-reaching are the tentacles of the ideologies that support and innervate these factions?  How deep do they flow into our own personal relationships?  How are they impacting the thoughts and perspectives of the people who we find ourselves interacting with on a day-to-day basis?  And what exactly constitutes "hate"?  Do the recent racist comments of Los Angeles Clippers owner Donald Sterling fall into such a category?  Do Aaron and Melissa Klein, owners of a bakery in Oregon, Sweet Cakes by Melissa, who refused to make a wedding cake for a lesbian couple based upon their Christian beliefs fall into such a category?  Do the people who post humiliating and derogatory pictures of overweight people and children in Wal-Mart on Facebook even fall into such a category?
Conversations with God tells us that even the most egregious behaviors and actions are always rooted in love, that each and every choice we make, as distorted as it may be, is an outgrowth and expression of love.  Even a child on the playground might take a ball or a toy away from one classmate with the intention of sharing it with his/her best friend.  A single mother whose bank account has a negative balance may steal food from the local grocery store in order to feed her children for the day.  And, yes, even in the taking of another life, underneath the violence and conflict, somewhere deep beneath what is readily visible, exists a complex, albeit convoluted, experience of love.
Perhaps "hate" is a strong word.  Maybe the use of it rubs up against you in a coarse and uncomfortable way or it feels unnatural or in opposition to who believe yourself to be.  If so, the next time you encounter someone, or even yourself, engaging in a behavior or using language that might have previously fallen under the umbrella of "hate," what might happen if you ask yourself the question that began this whole conversation we are having here:  Where is the love?
Yes, truly, where is it?
(Lisa McCormack is a Feature Editor at The Global Conversation and lives in Orlando, Florida.  To connect with Lisa, please e-mail her at Lisa@TheGlobalConversation.com.)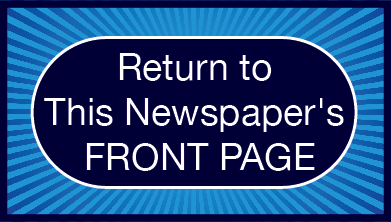 Please Note:
The mission of The Global Conversation website is to generate an ongoing sharing of thoughts, ideas, and opinions at this internet location in an interchange that we hope will produce an ongoing and expanding conversation ultimately generating wider benefit for our world. For this reason, links that draw people away from this site will be removed from our Comments Section, a process which may delay publication of your post. If you wish to include in your Comment the point of view of someone other than yourself, please feel free to report those views in full (and even reprint them) here.
Click here to acknowledge and remove this note: