An Open Invitation to All of You:
JOIN ME THIS SATURDAY FOR A LIVE
TWO-WAY PHONE CONVERSATION
Imagine a member of the United States Senate — actually, imagine any politician anywhere — saying something like this:
"Before you speak to me about your religion, first show it to me in how you treat other people.
"Before you tell me how much you love your God, show me how much you love all His children.
"Before you preach to me of your passion for your faith, teach me about it through your compassion for your neighbors.
"In the end, I'm not as interested in what you have to tell and sell as in how you choose to live and give."
That statement has been made by Cory Booker, former mayor of Newark, New Jersey and now a member of the United States Senate from that state. He apparently made the statement a long time ago, and has repeated it many times since.
It is been a very long time since I've heard any elected official saying things like this. We need more of the this kind of leadership in the halls of governments everywhere. We need more of this kind of leadership outside of those halls as well. We need people who will stand up and say to things that need to be said. Do the things that need to be done. The things that they need to be in order to send a message through their actions can set an example for the world entire.
We need people who are willing to participate in the Evolution Revolution. People who are willing to step forward and step out. People who are willing to step up and step into the arena of public discourse and public action.
Where will we find such people? Let that be our question for the day. What could cause them to step up and step out? That has been the inquiry of the ages.  Yet if the events of this day and age are not sufficient to motivate people to take and to play a leadership role in the affairs of humans everywhere, nothing will.
From ISIS to ebola to Ferguson, Missouri, people everywhere are threatened at the level of their own survival. Presumably, the reason that most people elsewhere do little about this is that they do not feel threatened.  The threats that are touching the world–which extend far beyond those mentioned above–are not touching them directly. Yet if we believe what Conversations with God tells us—that We Are All One—then these threats most definitely are.
I will be discussing this in a personal telephone call with members of the Evolution Revolution Action Groups from around the world this Saturday morning. I would like to invite you—no, I would like to beg you—to be on that call with me. Alone, there is little we can do. Together, there is little we cannot do. Let's get together this Saturday morning at 8 o'clock California time. Check to see when that is in your Time Zone and join me on the call.
Date & Time: Saturday, September 20th at 8:00am Pacific
One hour in length
​Event will be recorded so if someone misses the call they may use the above webcast information to listen after the call.​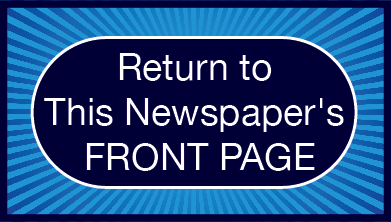 Please Note:
The mission of The Global Conversation website is to generate an ongoing sharing of thoughts, ideas, and opinions at this internet location in an interchange that we hope will produce an ongoing and expanding conversation ultimately generating wider benefit for our world. For this reason, links that draw people away from this site will be removed from our Comments Section, a process which may delay publication of your post. If you wish to include in your Comment the point of view of someone other than yourself, please feel free to report those views in full (and even reprint them) here.
Click here to acknowledge and remove this note: