An Open Letter to Our World:
IS CONVERSATIONS WITH GOD
MEANT TO BE A NEW RELIGION?
There has been ignited on this website a small but interesting conversation about the Conversations with God messages and about me, personally, vis-à-vis those messages. In short: Am I treating them as 'gospel,' and do I, at some level, wish them to be considered a new religion?
Comments like (and I am paraphrasing here), "Neale quotes CWG as if he were quoting scripture"…..and….."The last thing we need is a new religion"….and…."Neale speaks of the 'CWG cosmology,' and that can be a dangerous trend"…..etc….lead me to believe that perhaps it would be a good time for me to enter this conversation personally.
Let me begin by announcing that I feel very safe in saying that anyone who knows me personally is very clear that I do not consider CWG a new religion, nor would I want it treated as such. Indeed, just the opposite is true. I am hoping that Conversations with God will lead every person back to their own highest indwelling truth.
That does not mean that I do not think CWG has any theological value. Quite to the contrary, I think it may be among the most value contributions to the study of God that has come along in a very, very long time. And I think that what CWG invites us to consider about God could change the world for the better if it opened individuals to aspects of themselves wherein which was found resonance with its messages.
To unravel that rather clunky sentence, I am saying that I believe if the world lived according to, and functionally embraced the messages of, Conversations with God, our planet would be a better place. But to be fair, that is not saying much. Almost anything would be better than the way we are living now.
Nothing on this planet is working. Read that n-o-t-h-i-n-g.
None of the systems we have put into place to create a better life for us all on this planet have produced the outcome for which they were designed.
It's worse than that. They've actually produced exactly the opposite.
Our political systems — created to produce safety and security for the world's people – have produced nothing but disagreement and disarray.
Our economic systems — created to produce opportunity and sufficiency for all — have produced increasing poverty and massive economic inequality, with 85 of the world's richest people holding more wealth than 3.5 billion…that's half the planet's population…combined.
Our ecological systems — created to help us produce a sustainable lifestyle — have been abused so much that they are now generating environmental disasters right and left.
Our educational systems — created to lift higher and higher the knowledge base of the planet's population — have produced a drop in global awareness and sensitivity that each year sinks our intellectual common denominator lower and lower. We can't even remember our own telephone numbers anymore.
Our health care systems — created in hopes of producing a good and long life for an increasingly higher percentage of people — are doing little to eliminate inequality of access to modern medicines and health care services, thus actually providing top level medical services each year to a lower and lower percentage.
Our social systems — created to produce the joy of community and harmony among a divergent population — more and more generate and even encourage discordance, disparity, prejudice, and despair…to say nothing of rampant injustice.
And, most sadly dysfunctional of all, our spiritual systems — created to produce a greater closeness to God, and so, to each other — have produced bitter righteousness, shocking intolerance, widespread anger, deep-seated hatred, and self-justified violence.
What gives here? What's going on with the human race that it cannot see itself even as it looks at itself? Where is humanity's blind spot?
Might it be time to ask: "Could there be something we don't fully understand here about God and about Life, the understanding of which would change everything?"
I lifted the above paragraphs straight out of God's Message to the World: You've got me all wrong. I think they speak directly to the issue now facing humanity, and many of us in our individual lives.
But is Conversations with God "The Answer" (capital T, capital A)? No. Nor does it claim to be. In fact, just the opposite. The dialogue says over and over again that it is not The Answer, but rather, an invitation to ask The Question. And the Question is?
Well, I've just stated it above. Here it is again: "Is it possible that there is something we don't fully understand about God and about Life, the understanding of which would change everything?"
The CWG goes on to offer some ideas about what we humans might not fully understand; some suggestions on some different ways that we might hold our experience of God and of each other and of life itself—its purpose, its function, its very reason for being, and our reason, as humans, for being.
Do I, as an individual, really believe these messages came to me directly from God? Yes. Without equivocation I believe and state that they did—and do (messages from the place of highest wisdom within us continue to come to me every day). Do I believe that I am the only one receiving such messages—or one of the very few? No. I believe that God is talking to all of us, all of the time. I believe the question is not, to whom does God talk? The question is, who listens?
Do I believe that because I experience the messages to have come directly from God that they must and should be treated like holy scripture? And that they must and should be heeded in every way? No. Indeed, the messages themselves (I observe again) say just the opposite, declaring: "Ours is not a better way, ours is merely another way."
Am I prone to quoting Conversations with God all over the place, on every topic and subject? Do I say over and over again, in my writing and in my public speaking, things like: "As Conversations with God says….", and "As CWG tells us…", and "According to Conversations with God, " etc., etc.?
Yes. I plead guilty.
Why do I do this if I don't want its messages and words treated as "scripture," and don't hold them that way in my own mind? Because I want the ideas to be considered seriously, to be heard over and over again, to be treated not as "scripture," but as a place from which to open meaningful discussion and deep exploration. Because I want people everywhere to know what these books are saying, so that people everywhere can decide and declare whether they agree with them, or parts of them, or whether they do not, and thus renew and ignite the living of their lives in a particular way—a way that reflects their own highest thoughts on all the topics that matter dearly to the human soul.
I am grateful to Morton, who has posted here, because he has responded to the CWG books exactly as I had hoped everyone would: with a sure and certain return to, a getting in touch with, their own highest truth, their own deepest conviction, their own absolute determination to live and breathe and have their being in their most loving beliefs about themselves and about the God of Love who is the source of this world. Thank you, Morton, for displaying the courage to speak your mind. So long as we can agree that we disagree peacefully, we have found a way of being which everyone's understanding of God can accommodate.
It is okay with me if people become disturbed with or about what I have written if they experience it placing themselves in touch with their own highest convictions. Is returning us to ourselves not the true purpose of every form of art? And is not literature that explores the nature of God exactly this?
Is not literature that arouses our senses and engages our mind—even as and if we disagree with it—part of what a true renaissance is all about? I think it's time for a spiritual renaissance on our planet. Indeed, I think that's the only thing that will save it. And for me, personally, I know that is the only thing that will make my own life meaningful.
I seek and wish to connect with my own highest thoughts about Life, about God, about who we are, about our right and best relationship with each other, and about how we can live and love and laugh together as I believe we were meant to—and not spend our days and times simply and urgently trying to figure out how to survive…with some of us (far too many of us) actually killing each other in order to meet what we perceive to be our own needs, or as a means of expressing our own deepest truth.
There is so much more I have to say about all of this. Anyone care to engage?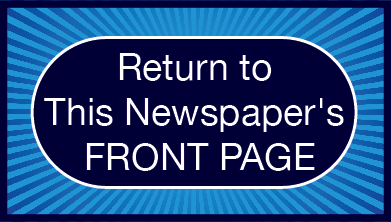 Please Note:
The mission of The Global Conversation website is to generate an ongoing sharing of thoughts, ideas, and opinions at this internet location in an interchange that we hope will produce an ongoing and expanding conversation ultimately generating wider benefit for our world. For this reason, links that draw people away from this site will be removed from our Comments Section, a process which may delay publication of your post. If you wish to include in your Comment the point of view of someone other than yourself, please feel free to report those views in full (and even reprint them) here.
Click here to acknowledge and remove this note: