CAUSE OF ALL THE WORLD'S WARS AND KILLING IS REVEALED
NOTE: The following is an examination of the theological and spiritual causes of all the terrorism and warring between people during this tumultuous time on the earth, written as if it were an article leading off one of the Internet's major daily news sites…
The reason there is so much upheaval, anger, and killing in the world today has at last been revealed. In just a few short paragraphs offered to humanity in the book The New Revelations, God made it clear that the problem facing the world today is a spiritual problem.
"Your ideas about spirituality are killing you," She said. The challenge, God made clear, is that humans keep trying to solve the world's problems as if it were a political problem, or an economic problem, or even a military problem, and it is none of these. "It is a spiritual problem," God repeated, "and that is the one problem human beings don't seem to know how to solve."
Expanding on this observation, He said: "You keep saying that your Holy Book (your cultures have many different ones) is what has given you the authority to treat each other the way you are treating each other, to do what you are doing. You are able to say that only because you have not really listened to the deeper message of these books. You have read them, but you have not really listened to them.
"The basic message of all the sacred scriptures is the same," God then reminded us. What is different, She said, is how human beings have been interpreting them. There is nothing "wrong" with having different interpretations, God made it clear. But, He added, "what may not benefit you is separating yourself over these differences, making each other wrong because of these differences, and killing each other as a result of these differences. This is what you are now doing. It is what you have been doing for quite some time."
We humans are going to have to let go of this tendency if we ever want to see peace on the earth, our Deity said. But such a shift would require our species to dramatically shift its highest priority.
"There is only one thing for which human beings seem willing to give up everything," God said in this remarkable book. "They will give up love, peace, health, harmony, happiness, safety, security, and even their sanity for this one thing."
Asked what they one thing was, God replied, "Being right. You are willing to give up everything you've ever worked for, everything you've ever wanted, everything you've ever created, in order to be 'right'."
Yet there is a way to get past all of the mixed up beliefs of humanity that make us believe that we are "right" about everything, we are told in this dialogue with Deity, and that is to transcend those beliefs.
"Transcending means to go beyond, to move past," God said. "It does not mean to completely reject or totally destroy. You do not have to destroy a thing in order to move past it. You would not want to destroy your old belief system in any event, because there is too much of it that you will wish to retain. 'Transcending' does not mean always being 'other than.' It means always being 'larger than.' Your new, larger belief system will no doubt retain some of the old – that part of the old belief system that you experience as still serving you – and so it will be a combination of the new and the old, not a rejection of the old from top to bottom."
The reason humans have hung so tenaciously to their old beliefs is that they do not want to dishonor those beliefs by rejecting them completely, out of hand, we are told here. We think that this is the choice we have: Reject the old or accept the old, totally. Yet that is not the only choice we have, God has made it clear. We can review the old and see what parts of the old no longer work. We can expand the old to make some parts of the old work better. We can add to the old to make some parts of our belief system new.
"Rejecting completely your present beliefs would be to discredit so much of what has been taught, so much of what has been understood, so much of what has been done – and so much of what has been good. It would make too much of the world feel 'wrong.' It would make ancestors 'wrong.' It would make entire scriptures 'wrong.' It would make present-day lives 'wrong.' People would have to admit that all of the spiritual aspects of the human experience have been a mistake, a misunderstanding. This is more than most people can acknowledge," God explained.
Actually, She added, "it is more than they should acknowledge, because it is not true. In fact, you don't have to declare that you were "wrong" about anything, because you weren't. You simply didn't have a complete understanding. You needed more information. Transcending current beliefs is not an outright rejection of them; it is an 'adding to' them."
Humanity has learned a great deal about life and about our Deity, God concluded. "Now that you have more information that you can add to what you presently believe," He said, "you can enlarge your beliefs – not completely reject them, enlarge them – and move on with your lives in a new way. A way that works."
The question now is whether humanity will do that. That is, God said, up to us.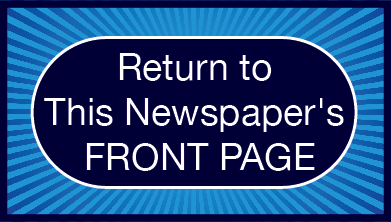 Please Note:
The mission of The Global Conversation website is to generate an ongoing sharing of thoughts, ideas, and opinions at this internet location in an interchange that we hope will produce an ongoing and expanding conversation ultimately generating wider benefit for our world. For this reason, links that draw people away from this site will be removed from our Comments Section, a process which may delay publication of your post. If you wish to include in your Comment the point of view of someone other than yourself, please feel free to report those views in full (and even reprint them) here.
Click here to acknowledge and remove this note: