A question for our century:
DO WE HAVE THE WILL TO TACKLE
LIFE'S BIGGEST DILEMMA?
Many people have the experience that Divinity exists, but not nearly as many have the experience that they exist as Divinity. This is not because they are not capable of experiencing themselves as Divine, it is because they do not conceive of themselves as that. This is evidence of our spiritual immaturity, not of our spiritual identity.
The days of our spiritual childhood are receding, however. We are evolving, and our spiritual growth has brought us the awareness that something has been missing from our experience. What has been called the Cloud of Unknowing is being lifted.
We know now that Life, and that each of us as a Life Form, has the potential — nay, the inherent impulse, the deep and natural desire, the urging and the yearning — to express something much grander, something much more glorious, than what we have accepted as the norm.
We are ready now to create a New Normal. And we are clear now that this New Normal will emerge only when we access and express what has always been Natural.
In the past, what is "natural" and what is "normal" has not always been the same. In fact, too often it has been "normal" to act in a way that is not "natural." This is because we have not previously been fully aware of our true nature. We have thought that we are less than we are—and we have been acting like it.
All of that can now end.
There are those who say that the way we have been living life on Earth will not end and cannot end, that it is impossible to substantially alter our behaviors, given the nature of human beings. Yet it is possible precisely because of the nature of human beings.
Human beings are not simply chemical creatures. They are not merely biological entities with a body and a mind that emerge into physical life, live their years as fate provides, then watch helplessly as life, consciousness, self-awareness and their very beingness is stripped from them forever.
You know now that you are more than this. You can feel it. You are not your body and you are not your mind. You are a larger entity, having a body and having a mind.
You are aware now of the Larger Reality. You are clear now that there is more to this physical life that we are part of and that is all around us than meets the eye. You see now a Larger Truth—and the implications of that Larger Truth. You have brought forward your inner knowing of the True Nature of Things.
Every living cell of every living thing knows what it is doing. Plants do not turn to the sun by chance. White corpuscles do not rush to heal the wounds of the lion by coincidence. There is a form of intelligence built into the system at the cellular level that causes Life to do, at every level of physical expression, what it does naturally.
So it is that human beings do not endlessly seek unity and yearn to express oneness as a fluke. It is their very nature to do so. It is human nature.
And it is the Consciousness of human beings—the quality of being Self-Conscious—that allows us to find (indeed, to create) an answer to life's biggest dilemmas and peaceful resolutions to life's biggest problems (both personal and global). The question is not whether we are capable of creating such answers and resolutions, the question is whether we are willing. Do we have the will to do so ? And if not, what could cause us, individually and collectively, to have such a will?
Let that be our question of the day.
I think there are three things that could cause us to muster the individual and collective will to live our lives doing what we would do naturally, rather than what we would do normally. 
We would have to see and agree that what we normally do in most situations is no longer working.
We would have to see and agree that giving in to our True Nature, that demonstrating Who We Really Are, is the only, and the perfect, way out of our mounting human dilemmas.
We would have to see and agree that it is actually possible to live according to our True Nature. We would have to know that we really can express, with our thoughts, words, and actions, our highest idea of Who We Really Are. (Or as some would say it, "The better angels of our nature.")
There is only one way that I know of to accomplish #3. We would have to try it. We would have to commit to truly undertaking the effort, knowing that if we rose to our Highest Selves even part of the time, it would be enough to make a real difference, both in our own lives and in the collective experience of humanity.
The present collective experience of humanity calls out to us. Is this who we really are? As a species, is this how we wish to see ourselves being? Are we okay with what we are seeing? If we are not, are we content with saying, "Hey, there's nothing I can do about it! What do want from me??"
Is there truly nothing we can do about it? Is it our only recourse to simply hunker down, wait it out, hope that nothing horrible that is happening in the world touches us before the horrible stuff can be solved and made to go away? And what would solve it, anyway?
Does any of this have anything whatsoever to do with your own personal journey through life? Well, that would depend on what you felt was the reason for your own personal journey through life. Why are you here? What is your own personal journey all about? Is there a purpose? Is there an agenda? Or is your being here just a happenstance, a random occurrence, a biological incident?
What's really going on here on this planet? In your heart, in your mind, in your soul? Do you even have a "soul"?
It's time to start answering some questions.
No, no. It's past time.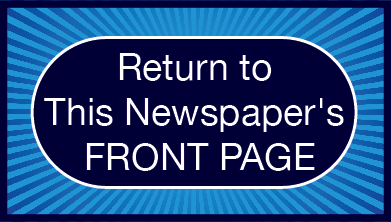 Please Note:
The mission of The Global Conversation website is to generate an ongoing sharing of thoughts, ideas, and opinions at this internet location in an interchange that we hope will produce an ongoing and expanding conversation ultimately generating wider benefit for our world. For this reason, links that draw people away from this site will be removed from our Comments Section, a process which may delay publication of your post. If you wish to include in your Comment the point of view of someone other than yourself, please feel free to report those views in full (and even reprint them) here.
Click here to acknowledge and remove this note: