Questions we might often explore:
JUST EXACTLY WHAT IS THE
EXPERIENCE WE'RE HAVING HERE?
Either we're having a spiritual experience here or we're not. Either what's going on right now in our lives — and the whole of our life itself — is leading us to a Larger, Ongoing Expression after what we call our death, or it is not. If it is, life will invite us to have one kind of experience. If it is not, life will offer us another kind altogether.
If we're going to make some sense of this physical, emotional, and psychological daily encounter, we're going to have to decide: are we spiritual beings or are we not? If we are spiritual beings, what are we doing here on Earth? If we are not spiritual beings, but exist only at the level of physicality, what is our best response to the events of life?
There's almost too much going on here for a simple physical being to deal with in any way that makes sense. Too much tragedy, too much sorrow, too much heartache, too much loss and pain and struggle and stress for the Mind and Body to absorb and just go on as if none of it happened — or as if all of it happened, but none of it mattered.
The aftershock of life's events takes its toll on the mental and physical vehicle that we call Human Beings, and if there's no other dimension to us than that, the mechanism is sooner or later going to break down.
In most cases, sooner.
Only if there's some overriding factor, some Larger Process, some Grander Reason, something going on here that offers more than meets the eye, can anyone survive this life of trial and tribulation and turmoil in any way that allows or produces a settling into Joy.
Oh, we can experience moments of happiness, yes. Fleeting whiffs of bliss during the windstorms now and then, yes. But the balance of bliss versus blast is way out of whack, as we find ourselves hit over and over again with life's barrage of challenge after challenge, loss after loss, wave after wave of grief after grief. One hates to sound childish, but in honest terms, it doesn't seem fair. And it certainly doesn't seem worth it.
So what's the point? What's the point of going on, of heading into more windstorms, of pushing onward only to meet up with more loss, more pain, more blasts and barrages? Is this the only thing there is to look forward to? Is this the best that life can do? Is this the destination that's supposed to make us jump out of bed in the morning eager with anticipation of the day's journey?
Where is the fun, the thrill, the excitement, the unbridled, bursting happiness of our youth? And if not that — if that is not for us, as adults, to have — where, at least, is the peace? The comfort? The restful security and surety and safety of knowing that one can, if nothing else, count on being loved through all of this? And what is the purpose of the exercise, anyway? Why are we having to go through this?
These are the questions that the Mind begs to have answered. We need, at least, some reason for throwing back the covers.
Is that too much to ask?
Is it too much to ask for a reason?
(Watch for Part II of this exploration, coming from the author of Conversations with God. In the meantime, feel open to offer whatever response to Part I you may feel arising.)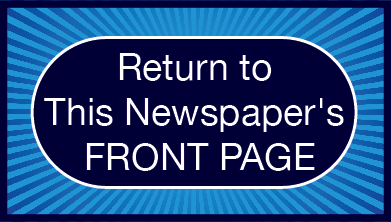 Please Note:
The mission of The Global Conversation website is to generate an ongoing sharing of thoughts, ideas, and opinions at this internet location in an interchange that we hope will produce an ongoing and expanding conversation ultimately generating wider benefit for our world. For this reason, links that draw people away from this site will be removed from our Comments Section, a process which may delay publication of your post. If you wish to include in your Comment the point of view of someone other than yourself, please feel free to report those views in full (and even reprint them) here.
Click here to acknowledge and remove this note: