The only reason there is to do anything…
Very few events in our world are universally recognized by the mere mention of the date of their occurrence.  If I were to suggest the date of 7/20/1969 to you, would you know immediately that I am referring to the date Neil Armstrong became the first human being to step foot on the moon?  Or if I said to you the date of 11/9/1989, would that automatically trigger your memory of that being the day the Berlin Wall fell?
But what if I were to say to you 9/11?
It would be my bold assumption that a large percentage of people would instantaneously associate 9/11 with the chilling terrorist events that took place 12 years ago today in New York City, Pennsylvania, and Virginia.
But I am not here to open up a dialogue about WHY the events of 9/11 took place, or HOW they took place, or whose fault it is or isn't.  No.  There are plenty of places out there for those types of conversations to flourish.  Rather, I am here to create a space of spiritual reflection in the aftermath of something so devastating, offering to each of us an invitation to notice the ways in which we have defined ourselves both individually and collectively in relation to this most unforgettable day.   A "Day of Noticement."
Because, you see, if we can find some small glimmer of meaning or purpose amidst the fallout of an event of such magnitude, imagine what we might discover we are capable of achieving in the day-to-day occurrences in life — the relationships which are unraveling, the careers which are ending, the financial abundance which eludes us, just to name a few.
Are we noticing the way Life has embedded into the happenings of our life the gift of opportunity? Do we acknowledge the way in which we are contributing to it All as powerful creators?  Do we ever honestly attempt to answer the ever-present and looming question of:  How in the heck did we as a society actually even get to this point?
I get that perhaps most of the time it appears as though someone or something "other than" ourselves is creating the things in our life we are not comfortable with or pleased about, imagining that the negative happenings around us are the result of an energy which exists opposite to and other than the loving energy of God.  I also get that often this way of thinking goes hand-in-hand with similarly thinking that solutions or significant changes will also, therefore, come from someone or something "other than" me.
It is during these moments of turmoil and destruction that we yearn most to receive a message from God, to be assured that, yes, God does exist in a way that we can understand.  But we have blinded ourselves to the possibility that our conversations with God might occur in ways other than the way we expect or hope for them to, because surely God would not speak to us through those situations we have labeled as "bad,"  would She?
Until we open ourselves up to recognize the ways in which Divinity flows through everything, the things we label "good" and the things we label "bad," an understanding that allows us to know that there is nothing that is not God, we will continue to deprive ourselves of the conversation we so deeply desire and we will miss entirely the opportunity to experience the only reason there is to do anything:  "as a statement to the universe of who you are."  ~ Conversations with God, Book 1.
The people in the world who desperately desire to live in a world free of violence have openly expressed their thoughts and opinions, and their active participation in what is taking place in our world right now ultimately played an integral part in thwarting a military strike against Syria, resulting in a new world being birthed right before our very eyes as humanity creates itself anew once again.
So on this day of global contemplation, one which still, 12 years later, continues to reopen emotional wounds, a day which floods our minds and hearts with sadness and despair, perhaps we might consider the possibility that even the tragic events of 9/11 can serve as an opportunity for us each to make a statement to the universe of who we are and transform the cycle of destruction into a declaration of self, all in recognition of who we choose to be in this Moment of Now.
(Lisa McCormack is the Managing Editor & Administrator of The Global Conversation. She is also a member of the Spiritual Helper team at www.ChangingChange.net, a website offering emotional and spiritual support. To connect with Lisa, please e-mail her at Lisa@TheGlobalConversation.com.)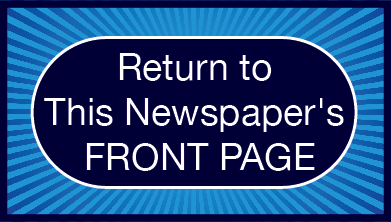 Please Note:
The mission of The Global Conversation website is to generate an ongoing sharing of thoughts, ideas, and opinions at this internet location in an interchange that we hope will produce an ongoing and expanding conversation ultimately generating wider benefit for our world. For this reason, links that draw people away from this site will be removed from our Comments Section, a process which may delay publication of your post. If you wish to include in your Comment the point of view of someone other than yourself, please feel free to report those views in full (and even reprint them) here.
Click here to acknowledge and remove this note: