Okay, there's no right or wrong. But is this working?
The internet, and more particularly social media platforms such as Facebook and Twitter, has become a cyber playground for people to connect and share and converse from all corners of the globe.  Millions of human beings every day are uploading photos of their children's accomplishments, sharing nuggets of inspiration and wisdom, trading recipes with their circles of friends, and reuniting with high school classmates from days gone by.
However, there is a darker side to this vast cyber world.  As wonderful and informative and entertaining as the internet can be, there are people who have chosen to use this far-reaching resource to hurt and shame others in what has been labeled as "cyber bullying."  This behavior is especially prevalent among young adolescents and teenagers, many of whom are moving through some of their most vulnerable and uncertain years in life.  The level of ridiculing and tormenting experienced by some of these teens has resulted in grave consequences – depression, loneliness, and even suicide.
But what is even more alarming is when bullying stories surface about people like Charles Fowler.  What makes this story especially disturbing is that Mr. Fowler happens to be an assistant vice principal in a South Carolina school, who, while at a neighborhood Wal-Mart store, snapped a picture of a young 6-year-old girl, a kindergarten student, uploaded it to Facebook, and captioned the unsolicited photo with these words:  "Honey Boo-Boo in Wal-Mart."
Honey Boo-Boo is the star of a popular reality show on television which features a family who manages to encompass negative socioeconomic stereotypes, obesity, teen parenthood, large families, and child beauty pageants all in an exaggerated effort to "entertain" its viewers.  And Mr. Fowler's attempts to draw some kind of crude connection between these two youngsters by posting this picture online has not only devastated and embarrassed this little girl and her family, it has also cost him his job.  He resigned after hundreds signed a petition for his termination and the school district placed him on administrative leave.
This particular story caught my attention because not a day goes by that I don't see repeated examples of people making fun of others on Facebook, publicly ridiculing and taunting someone else because their clothes are too tight, their teeth are crooked, their body is too big or too small, their words are different, the color of their skin is too dark or too light, or simply because some aspect of who they are falls short of someone else's idea of worthiness or acceptability.
Of course, there are those who think Mr. Fowler losing his job over this event is an overreaction, that his behavior does not deserve such a swift consequence.  What do you think?  Harassing and intimidating behavior or just good 'ol fun?  Do we hold the people who place themselves in positions of leadership to a higher standard – teachers, principals, ministers, etc.?  Is that "higher standard" one we should all volunteer to be accountable for?  Why or why not?  What is missing in someone's life such that they would actually engage in bullying a 6-year-old little girl for a laugh or two?  What is missing in a person's life who thinks this kind of behavior is funny?   And while this may appear to be the act of one person, what responsibility do we all have for creating this situation?
What will it take to get to the point when people stop subscribing to exploitive tabloid magazines and "liking" the "People of Wal-Mart" Facebook pages and sitting in front of our television sets binge-watching episodes of "Honey Boo-Boo" and "Duck Dynasty"?   Will society eventually grow weary of emotionally capitalizing on other people's differences?
Conversations with God says there is no such thing as right or wrong.  There is only what works and what doesn't work, given what it is we are trying to do.
So my question to you is this:  Is this working?  And what is it we are actually trying to do?
(Lisa McCormack is a Feature Editor at The Global Conversation and lives in Orlando, Florida.  To connect with Lisa, please e-mail her at Lisa@TheGlobalConversation.com.)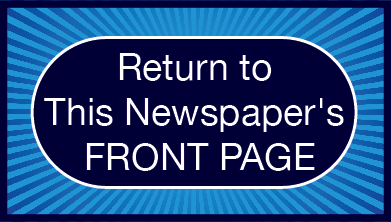 Please Note:
The mission of The Global Conversation website is to generate an ongoing sharing of thoughts, ideas, and opinions at this internet location in an interchange that we hope will produce an ongoing and expanding conversation ultimately generating wider benefit for our world. For this reason, links that draw people away from this site will be removed from our Comments Section, a process which may delay publication of your post. If you wish to include in your Comment the point of view of someone other than yourself, please feel free to report those views in full (and even reprint them) here.
Click here to acknowledge and remove this note: